If the HEIGHT of the camper has MORE than 3 METERS:
from the exit of Genoa Pegli (A10) turn right on the waterfront (keep the sea on the left) for about 2 km, exceeded the Pegli walk and before the supermarket EKOM turn right into VIA UNGARETTI, continue uphill to the stop where you turn right into via SALGARI, which then becomes via RIZZO.At the end of via Rizzo turn left in via MARTIRI DELLA LIBERTA' and left again in via ROVETTA. Follow the latest arrows for campeggio.We will wait for you!
https://goo.gl/maps/gqgCiyrgZRDVCrPm6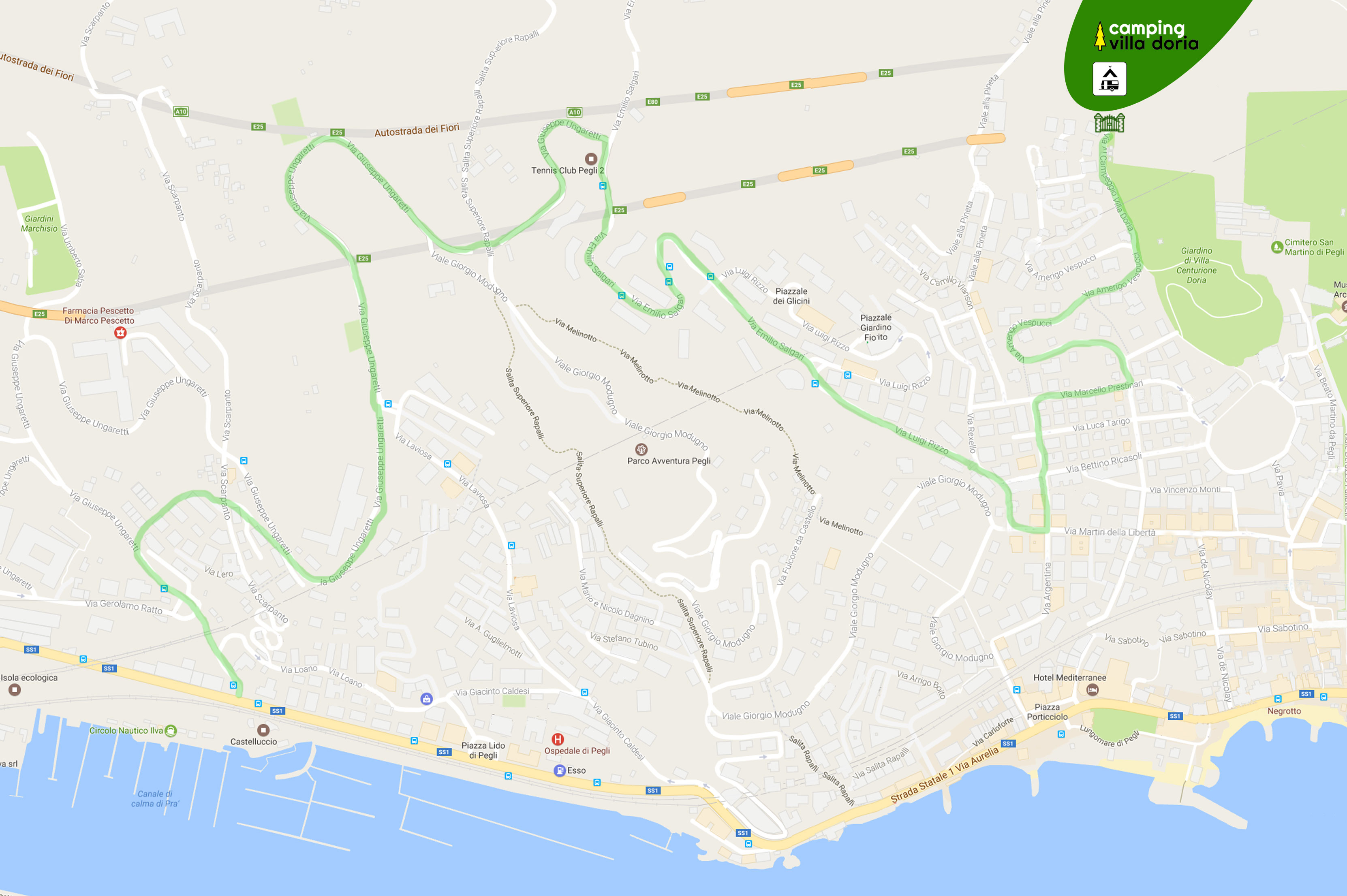 https://maps.app.goo.gl/homR1KBML6HBDTY8A
Navigator coordinates:
44 ° 25 '53' 'N
8 ° 48 '48' 'E
WARNING: if the camper does not exceed 3 meters in height, we suggest the shortest route:
From the exit of GENOA PEGLI (A10) arrive on the waterfront. If you have a navigator you can insert VIA ARGENTINA (although it is not the final destination) .Ignorate the first arrows CAMPING and continue along the promenade for still about a kilometer, then after the Hotel Mediterranée and a small castle on the sea, turn right following the brown arrows to the camping: you will immediately see a railway bridge 3 meters. Follow the arrows.
https://goo.gl/maps/4sFdnRmQxkNNovHC6
https://maps.app.goo.gl/homR1KBML6HBDTY8A